No Move is Too Big or Too Small!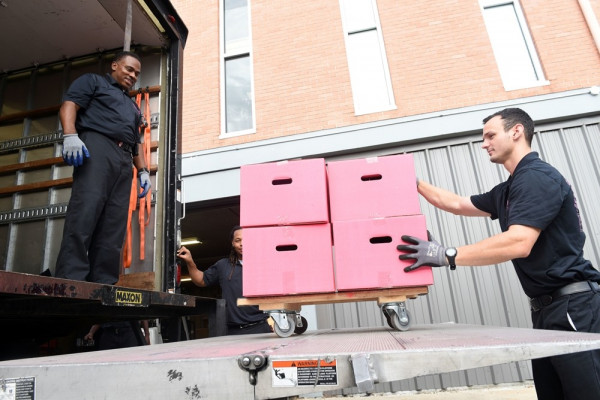 Bart's Office Furniture is the New Orleans area's commercial mover of choice! From coast-to-coast, countryside to city-side, Bart's Office Furniture moves hundreds of small businesses, companies, and large corporations in, out, and around the New Orleans area every year.
Bart's Office Furniture believes that a successful commercial relocation requires complete expert strategy and organization. With the assistance of our commercial relocation division's specialists, the relocation of your company, from the planning stages to the reassembling and re-connecting of your items can be completed entirely by our experts.
Relocating your business is stressful enough without having to worry about the safety of your inventory. So sit back and leave the worrisome part to us. That's our job.
At Bart's Office Furniture there is virtually no problem, situation, or special commercial relocation need or request that we haven't encountered or dealt with. No two moves are ever exactly the same and our customized planning and execution can overcome any situation, and find a solution to any problem. Additionally, Bart's Office Furniture is constantly upgrading our technologies to ensure that we are always using only the latest and greatest machines and equipment on the market. Additionally, our rigorous hiring standards ensure that all our specialty commercial movers are highly trained and thoroughly screened. Each of our employees from movers on up have your best interest at heart.
Our business services include:
Relocation planning services
Move supervision by a personal project manager throughout the relocation process
Masonite boards to protect floors and / or carpets when requested
Expert packing & unpacking
Tagging and marking of all items
Expert handling of all office electronics and / or high-tech machinery
Disassembly and reassembly of employee work stations and cubicles
Our fleet of trucks is equipped with hydraulic lift-gates and ramps to cut down on loading time
Knowledgeable, polite, and attentive to our needs

TESTIMONIALS
read more