Press
U.S. Sen. Vitter: New Orleans' Bart's Office Moving, Inc. Small Business Of The Week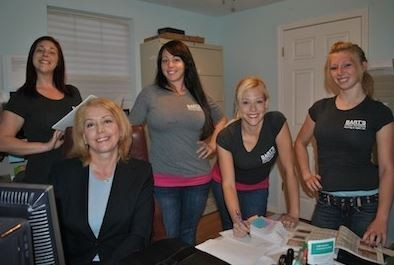 NEW ORLEANS – U.S. Senator David Vitter (R-LA), Chairman of the Senate Committee on Small Business and Entrepreneurship (SBC), announced Bart's Office Moving, Inc. of New Orleans as Small Business of the Week, and will be submitting it into the official Congressional Record.
"After their father experienced a medical condition that left him unable to continue operating his successful office furniture repair shop, Bart Thibodeaux's wife Kathleen and their four daughters took the reins, continuing their family's namesake business and meeting with great growth and success," said Vitter. "Congratulations to the Thibodeaux family and Bart's Office Moving for being selected Small Business of the Week. Thank you for your commitment to your family and for being an exemplary role model to women entrepreneurs and small business owners everywhere. I look forward to your continued growth and success."
In 1978, Bart and Kathleen Thibodeaux opened Bart's Office Furniture Repairs in New Orleans. A few years later Bart developed a chronic illness hindering him from working. Bart Thibodeaux's wife Kathleen and their four daughters - Courtney, Ashley, Kasie, and Alexie - joined in running the family business, expanding the venture into Bart's Office Moving, Inc. and operating with the same level of customer service and care the group has become known for.
Bart's Office Moving, Inc. is asking the public to vote for them as the People's Choice sustainable business at this year's Green Games.
Bart's Office Moving, Inc. reps said some of their recycling efforts include:
We're in the business of moving and installing office equipment, an industry in which there is traditionally a great deal of wast
But at Bart's we've decided to do things differently- we have made it our priority to ensure that as little product as possible ends up in the landfill.
We send all leftover raw materials wood and metal recycling plants, and drop off furniture with organizations in need of donations or nonprofit partners who can repurpose and sell it.
One of our largest partners is Habitat for Humanity's ReStore program, to which we make weekly deliveries of leftover and used product.
This has not only led to many hundreds of tons of waste redirected from landfills, but has also had a positive impact on our business.
Our commitment means we are able to meet the strict criteria relating to waste put forward by some of our larger corporate clients and as a result can bid on projects that would otherwise be off-limits.
In addition, although we don't market ourselves as a "green" company, once a client works with us and learns about our practices around recycling and repurposing, it often leads to referrals and return customers.
Source:Bizneworleans.com