Press
Employee Spotlight: Maria Lopez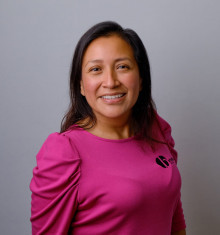 Meet Maria Lopez, Bart's Account Specialist focused on the Entergy Account. Maria, who has been with Bart's for almost two years, has nearly 20 years of experience in the commercial moving industry and is experienced in interior design duties such as space planning, picking out finishes and fabric selections, and working with demountable wall systems. Maria's client work with Entergy includes coordinating relocations, delivery, installations and decomissions of small and large projects. She also coordinates donations of supplies and furniture to schools through the Stem Library Lab. This program is wonderful because it allows Entergy to donate unwanted supplies or furniture that is not longer in use instead of filling landfills. Maria also works with Entergy to space plan and reconfigure existing workstations and office furniture.
Maria enjoys gardening with her boyfriend and started a new garden during the pandemic with the help of their adorable four-legged helper. In their spare time, they like to shop for new plants, pots and decorations to add to their growing garden.
When Maria was asked what really sets Bart's apart, she shared, "As part of Bart's, we take pride in going above and beyond for our customers. We provide excellent customer service. We work as a team to get the job done in a professional manner." Thank you, Maria, for all you do for our team!