Press
Decommissioning Services Provided by Bart's Office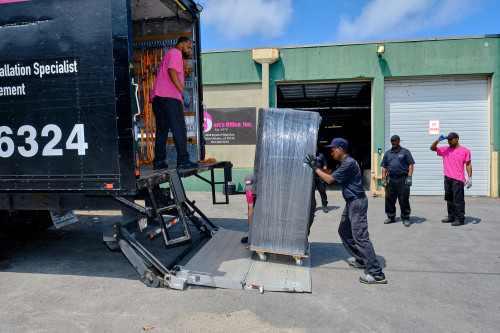 Bart's Office continues to provide support to our commercial office and facilities management clients. With large portions of our client pool invoking work-from-home schedules, there has been a tremendous growth in demand for decommissioning offices spaces. These companies are minimizing their office space footprint to adjust to the way of life during the pandemic environment.
Decommissioning Services include removing furniture, equipment and packed boxes from an office space, which are typically handled by furniture relocation company. Any attached fixtures are removed by construction or other trades.
Why utilize Bart's for decommissioning needs?
Bart's current client work is comprised of about 40% decommissions, so our teams are well-versed in efficient removal and processes. We have the tools, resources and equipment to handle any size office, warehouse, clinic, or school. Our skilled installers are available to disassemble workstations, conference tables, and modular offices.
The quality of our team is unmatched. With highly experienced project managers and IOMI certified moving crews, we pack, label, and inventory all furniture. If clients want to offload their inventory, we are able to connect them to an extensive network of partners for liquidation and/or donation options. Additionally, our full-service warehouse is available for furniture pickup and storage as needed.
Each project is managed as professional and efficiently as installation projects. We ensure that office spaces are left in clean condition and ready for turn over to the tenant manager or building property management office.
What sets Bart's apart from other furniture decommission services?
Bart's offers one-stop service for all decommission needs including security software removal, cable remediation, Auto-Cad services, office cleaning, and more. Our project management and planning services minimizes distraction to each client's core business functions. We offer pre-planning scheduling meetings to map out our clients' needs, questions and concerns.